To change, to cope, or just share? Walking the Bear in Marbella is probably going to help, whatever your challenge.
Marbella is sunny for more than 300 days of the year, enjoying a rare European micro-climate that allows shirt-sleeves on Christmas Day and swimming trunks from March to November.
The opportunities for walking are brilliant.
Marbella's 'Golden Mile', or Paseo Maritimo is a wide, palm-tree-lined, pedestrianised promenade.
Just the thought of walking and talking your way along here is almost enough to make you feel better already.
Book a session with one of our English-speaking Walk the Bear psychologists on the southern Spanish coast, and find out how it works for you.
Routes
Marbella Promenade

Across the south coast of Spain is one continuous seafront promenade. It is very long, with stunning views of the beach and Meditteranean, and the Atlas Mountains in North Africa across the sea. If you want to talk and walk about what's on your mind, there are few better places than this! Meet at the Boardwalk for your first session, and plan for other meeting points if they are more convenient for you.

More Details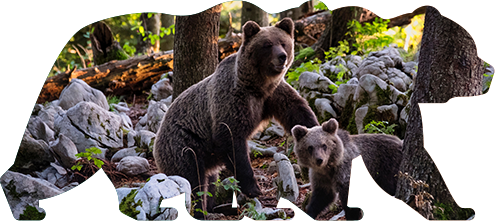 Make your change now
The sessions are provided in areas of natural or urban beauty - either our carefully chosen, well-trodden Bear Tracks, or, in your favourite places near or far from home.
Book your session
Other locations to explore