Walk the Bear is here to help you, whether you want support to cope with illness or crisis, to bring about change in your life, or simply to share thoughts and feelings that you don't want to discuss with family and friends.
At Walk the Bear, you can get out in the fresh air, and walk and talk freely and confidentially with a specialist psychologist or trained counsellor.
We tailor our programmes to your needs.
Clients generally come to us for support with achieving one or more of three overall aims:
to change habits
to find new strategies to cope with crisis or other major change
to share and explore what is on your mind.
Positive change in your behaviours, thoughts, and emotions that improve your well-being can often be achieved very early in the counselling process.
"Addiction is when something tricks your brain into thinking you need it to survive."
Addictions

Alcohol

Behaviour Change

Moods & Motivation
Explore and improve how you react and adapt to adversity.
Caring For Others

Divorce

Health & Illness

Loss & Bereavement
"The more we're connected with everyone, the less we connect with anyone."
Decisions

Jobs & Study

Parenting

Relationships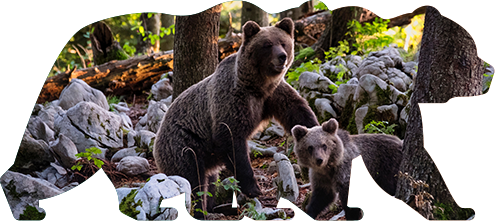 Make your change now
The sessions are provided in areas of natural or urban beauty - either our carefully chosen, well-trodden Bear Tracks, or, in your favourite places near or far from home.
Book your session