If you need to talk and walk in York or surrounding areas, we are there
Historic York with its narrow cobbled streets, gothic architecture and famous Roman walls is a magical place for some urban Bear Walking.
The surrounding Yorkshire countryside also offers many invigorating walking experiences, and some of the most breath-taking scenery on Earth.
It is a really good place to clear your mind and get new perspectives.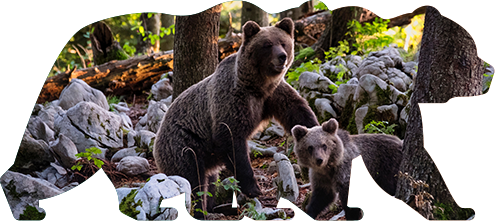 Make your change now
The sessions are provided in areas of natural or urban beauty - either our carefully chosen, well-trodden Bear Tracks, or, in your favourite places near or far from home.
Book your session
Other locations to explore